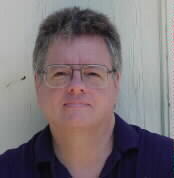 Wm. V. R. Smith III
Biography
Beatrice Roberts

Beatrice Roberts portrayed the beautiful and elegant Queen Azura in the 1938 Flash Gordon serial film. She was born in 1905, a native of Belton, Texas. Her nationality was of British descent. Brown-haired, blue-eyed, slender and very beautiful, she rose to become a prominent dancer. In the early years, she moved to Manhattan, New York, and became a teenage fashion model. Her face was commonly seen on billboards that she was called, "the most photographed girl in the world." Beatrice was a finalist in the Miss America Beauty Pageant as Miss Manhattan in 1924 and Miss Greater New York in 1925. She was the winner of "The Most Beautiful Girl in Evening Dress" award in the Miss America Beauty Pageant in 1924 and 1925 in Atlantic City, New Jersey. She was also the Coca-Cola girl in the 1920's and appeared in the company's advertisements and merchandise.

During the time of the beauty contests, she was married to Robert J. Ripley. He was a cartoonist and writer for The New York Globe. They were married on October 31, 1919, but it was short-lived, and they separated three months later. Robert and Beatrice divorced in the aftermath of her Miss America days in 1926. Ripley never mentioned the marriage and preferred to call himself a "confirmed bachelor." She held a university diploma in business and in 1926, she had a brief stint in the Broadway musical-comedy, Oh, Please, with Beatrice Lillie. In 1927, she met William Van Rensselaer Smith, a Los Angeles attorney and they got married. In 1930, she became pregnant and gave birth to William, Jr. In 1931, the newlyweds moved to Hollywood, California.

Her new husband was a rich man, who came from an old money family. In the 17th century, they owned a large piece of what is now New York state. They made a fortune in the colonial pearl and diamond trade in the previous century. In the 20th century, the descendants' main occupation appeared to have been suing each other for the shares of the masses of cash that were circulating around.

This was Beatrice's second marriage and it didn't work out. In 1933, the Hollywood gossip columnists discovered William was having a secret affair with an actress named Nancy Carroll. Beatrice was unaware of the situation and was raising their 3-year-old son. A divorce followed and Beatrice had to support herself and the boy. She began appearing in pictures as an extra in attractive roles with no screen credit; a passenger on a cruise ship, a guest at a glamorous party, a mannequin and so on.

In 1936, she was working at M.G.M. Studios in Culver City. The studio boss was Louis B. Mayer at the time. He noticed her when she appeared in a party scene in the film San Francisco (1936). A short time later, he began dating her. Mayer fell in love with her and she became the love of his life. She shared his passion for operettas and Viennese waltzes. Beatrice was an accomplished pianist and this appealed to him very much.

In 1937, Beatrice starred in Park Avenue Loggers and Love Takes Flight. They were low-budget films made by M.G.M. But after these two starring roles, Beatrice fell down in the cast list with just a few support roles and disappeared from the credits. Instead, Mayer kept her under contract, loaning her out for picture after picture. When his old friend, Conrad Nagel directed a feature, Mayer made sure Beatrice was in it. He had an under-the-table agreement with Universal and placed her on a semi-permanent loan-out. She would appear as nurses, maids, and secretaries in quick glimpses in films. A fascinating and beautiful dark presence, living out a ghostly career on the sidelines.

In November 1937, she was cast as Queen Azura in Flash Gordon's Trip to Mars. She played second with Charles Middleton in the 15-chapter space serial. The filming encompassed eight weeks. It wrapped on December 24th, 1937. The role as Queen Azura became the opus in her career. It was released in March of 1938 and became the highest-grossing film of the year. The condensed feature version of the serial was titled Mars Attacks the World. The film was released on November 2, 1938 and easily outgrossed several of Universal's high-profile films.

How could Louis B. Mayer, the highest-paid executive in America and influential studio boss in Hollywood, not get his mistress decent roles in the hundreds of films produced at his studio at the time? Beatrice didn't get any high-profile roles because he didn't want her to work in high-profile roles in film. In Mayer's case, the last thing he wanted, as head of the studio whose reputation was based on "family value" pictures, with a strong moral tone, was a high-profile mistress that could ruin his career. It was common knowledge to Hollywood insiders that Mayer used the contract list for his own private harem of women. He saw to it that someone he could trust went ahead of him with a starlet, just so the girl could never claim he had corrupted her. It was his way of putting the women in the category of what is called fair game.

In 1943, Beatrice was 38-years-old and Mayer was 60-years-old. He fell in love again and lost interest in Beatrice. Mayer had been introduced to a client, Ginny Simms, who was under contract at M.G.M. as a leading lady. She was dark, attractive, good-natured, popular with the GIs and favorite of veterans' hospitals. At 26-years-old, Simms was a big radio star in 1943, had a natural voice with two octaves and a magical glissando. She was perfectly suited for the 1940's, with that era's emphasis on pizzazz, energy, the razzle-dazzle of swing and bebop. Like Beatrice, she was Texas-born. The nurse and secretary roles kept coming in with other bit roles for Beatrice. In the fall of 1948, she worked in two final features for Universal; Family Honeymoon and Criss Cross. They were released in January and February of 1949. Beatrice left the Hollywood business that year to resume her family life and continue raising her only son.

She resided in Hollywood Hills, right above the town of the same name. Beatrice met a Los Angeles businessman whose last name was Lutz. They married in the period after she exited the film business. In her later years, she was known as Beatrice Lutz. In 1970, Beatrice died of natural causes in her Hollywood Hills home. She was 65-years-old. The only living link is her grandson, William Van Rensselaer Smith III. He is a friend to this site and heir to Beatrice Roberts.